The Italian Chamber of Commerce in Canada – West, within the project "True Italian Taste", in collaboration with the Consorzio Prosecco DOC and BiBo Pizzeria con Cucina, is pleased to offer you a unique PROSECCO DOC ROSE' masterclass.
The wine seminar will be conducted by Jenna Briscoe, Wine educator and VinItaly International Italian Wine Ambassador. The purpose of the masterclass is to acquaint the selected public with the exclusive selection of 10 PROSECCO ROSE' DOC paired with authentic Italian food.
About
Prosecco DOC Rosé has been the most anticipated new wine launch of 2020/21. It brings a new interest in the sparkling and rosé wine categories, and an additional experience to those who already enjoy Prosecco DOC wines.
Registration
The Masterclass is by invitation only and  free to attend for Wine Media and Sommeliers. Space is very limited and assigned on a first come first served basis.
Our Wines
[vc_row][vc_column width='1/2′]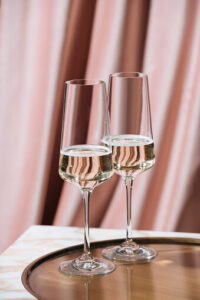 [/vc_column][vc_column width='1/2′]
VILLA TERESA – PROSECCO ROSE
PERLAGE – PROSECCO ROSE AFRA EXTRA DRY 2019
BISOL – JEIO PROSECCO ROSE
VILLA SANDI – 'Il Fresco' PROSECCO ROSE MILLESIMATO
BRILLA – PROSECCO ROSE
CANELLA – 'LIDO' PROSECCO ROSE BRUT
ZONIN PROSECCO DOC ROSE BRUT
BOTTEGA – ROSE GOLD BRUT
ZAGO – PROSECCO ROSE BRUT 2019
RUFFINO – PROSECCO ROSE
[/vc_column][/vc_row]
Menu
---

APPETIZERS
Authentic Italian Cold cuts and cheeses PDO/PGI board
Vitello tonnato
Potato gateau
MAIN
Risotto with prawns and raspberries
DESSERT
Millefoglie with Gelato
---
This Masterclass is organized within the True Italian Taste Project, a project aimed at promoting authentic Italian food and wine products worldwide.
[button size=" style=" text='Learn More' icon=" icon_color=" link='https://old.iccbc.com/made-in-italy/' target='_self' color=" hover_color=" border_color=" hover_border_color=" background_color=" hover_background_color=" font_style=" font_weight=" text_align=" margin="]
Bibo Pizzeria con Cucina