Interested in becoming an agent, distributor, or dealer for quality Made In Italy food products?
These Italian companies are currently looking for distributors in Western Canada.
12 Lines of Quality Organic Products
Established in 1976, Cerreto Bio is a certified supplier known as a pioneer of organic food in Italy. The company offers Organic Lovers the taste of homemade food with the guarantee of a controlled selection. Their innovative products and cutting-edge gastronomic choices include 100% organic, microwaveable and ready-to-cook main courses, preparations for veggie burger, sauces and tasty vegetable drinks.
---
Behind Our Products, There Is A Long History Of Passion For Quality
Tomitaly search for the excellence of raw materials produced in the Italian fields and processed in Italy, in particular, all those niche foods, produced with short and certified supply chains, that can best represent the many regional flavours. Tomato preserves, preserved vegetables and pulses, flour, caffè ghiacciato are some of the products of Tomitaly.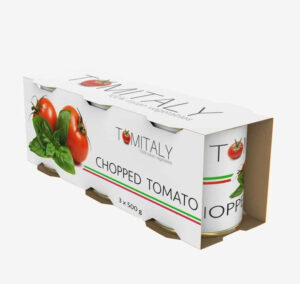 ---
If our prosciuttos are so appreciated, there must be a reason.
Quality has no secrets. Salumificio Giovanni Ferrari became members of the Prosciutto di Parma Consortium in 1979:a trademark that guarantees want authentic 'Prosciutto di Parma'. Prosciutto Ferrari are hand-made following traditional methods handed down through the generations for preparing, preserving and salting meat.
---
If you are interested, please contact iccbc@iccbc.com or call us at 604.682.1410.
---